In addition to this website I have developed another related to crosswalk safety that can be found at www.crosswalksafety.ca.
This site, in addition to providing safety tips, facts and studies, a page on Shared Responsibility and a number of tools for improving crosswalk safety the website includes a number of crosswalk safety videos, some very serious and some with a bit of humour but still an important message. Some are directed to adults and some to children.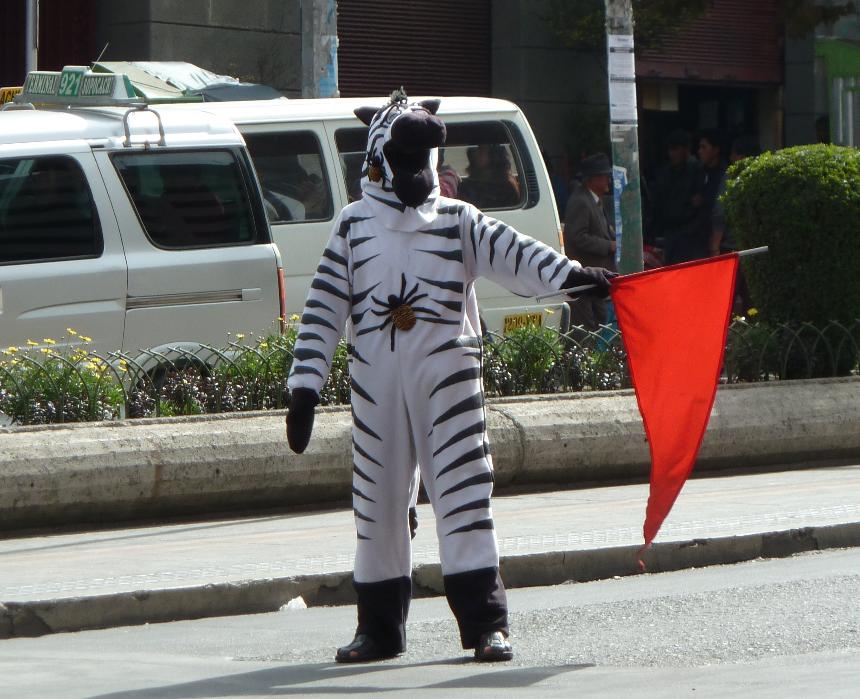 Crosswalk safety awareness in La Paz, Bolivia.
Perhaps most important are the True / False quizzes - again one for adults and one for children. The quizzes are designed to educate you on the Nova Scotia (although I expect regulations are similar elsewhere) Motor Vehicle Act through a number of questions that address where crosswalks exist, how close one can park or stop near a crosswalk, obligations when busses are stopped etc.
Please visit the site www.crosswalksafety.ca, take the quiz, watch the videos and please forward the link to your family, friends, co-workers, etc.
... be Cautious ... be Seen ... be Safe